Discover more from Swedish Pixels
Photography by Joakim Hertze.
Turning 45 and the start of something new
45
I'm turning 45 today (which is nuts) and this seems like the perfect time to start writing these letters. It's been on my mind for quite some time.
In all likelihood I've lived more than half my life at this point and I feel the urgency to address many of the unsatisfying and unresolved issues in life. It may be a small thing, but I've long wanted some sort of outlet for what I've learned about photography, the creative process behind my work as well as a place to show stuff that maybe won't make it into my portfolio. Over the years I've tried blogs and I've tried social media (mostly Instagram), but nothing has really felt right. I'm hoping this format will.
There's something to be said for sending a letter out into the world. Even though it's a newsletter, I feel it's a vastly more intimate transaction than just putting stuff out on a website or on other peoples platforms, hoping people will swing by to see it. Also, Facebook/Meta can't buy the distributed platform of email.
So, here's to turning 45 and to the first of my letters. Thank you for being here.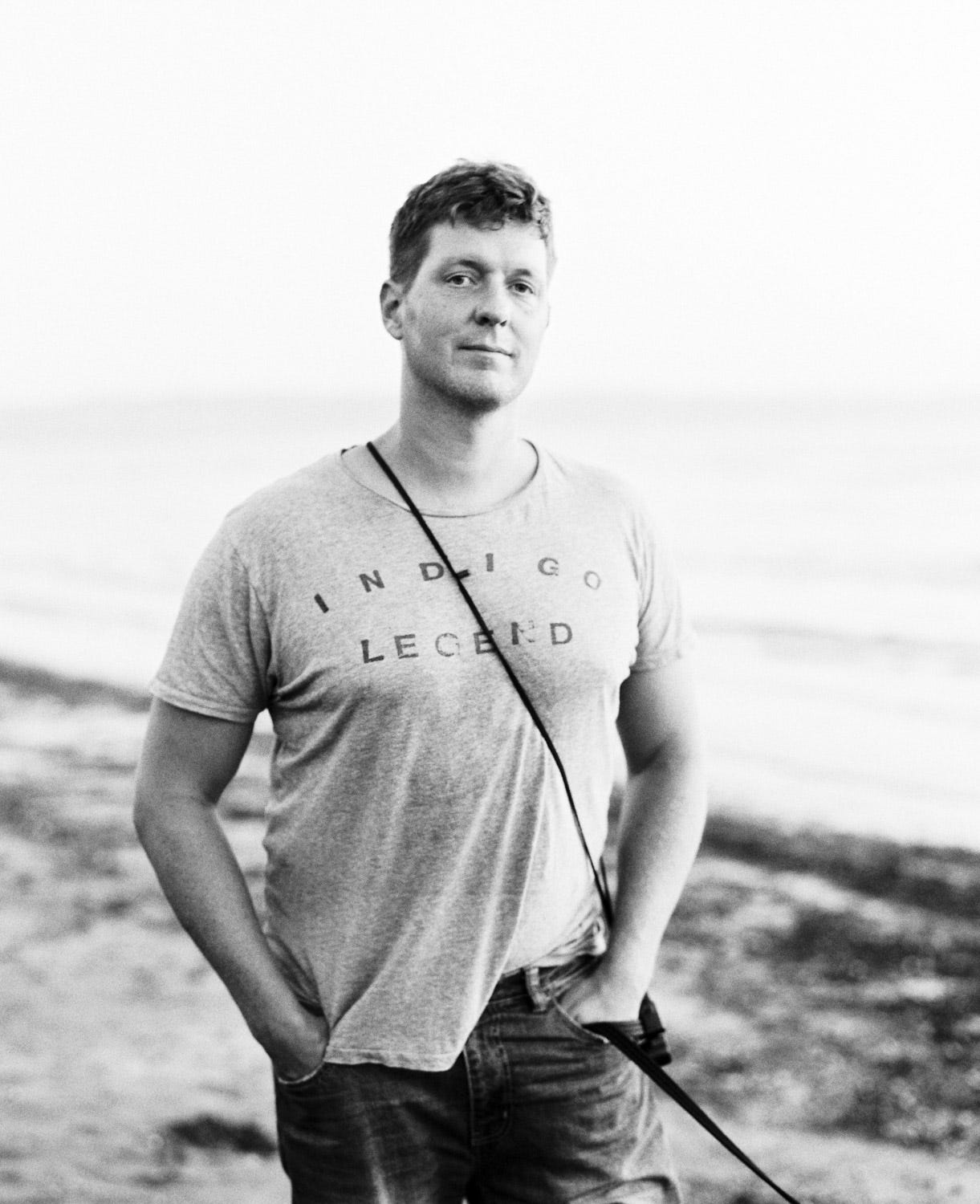 Me, summer of 2019, at 43. Photo by Anna Hertze.